I see you. You are a visionary. 
You wake up most days excited to learn something new, spread a message, and build a lasting body of work. And, I feel you on the days you have the "quitting fantasy" and are frustrated by not having the results you want with your brand yet or your tribe not always 'getting it.'
Deep down, you want to help people by easing frustrations and building a profitable business for you and your family. I'm right there with you.
If you're anything like me, you can find yourself obsessing over what is working in your business and what appears to be working in other people's businesses. I also obsessively watch what isn't working in my business, in my clients' businesses, and in other people's businesses. (Although most people don't talk openly about what isn't working!) 
Before we get into it, welcome to the Legacy Creative tribe!

On this blog you'll learn about branding, communication and taking your business to the next level, meaning more clients, more profit and more transformation. If you're into any of that, join the weekly Brandable Bites email, where you'll get branding tips and tricks we don't share anywhere else.  
All of this has led me to notice a trend lately. Here's the trend on a bumper sticker, as Keith Cunningham would say:
Yep, I've noticed that, hands down, creators and leaders who care about the people they serve and consistently embody an aligned message are building followings of loyal customers. Loyal customers = successful business = profit & impact. 
I used to think that being "compelling & branded" was what made a company successful. Now I see in a new light that before being compelling and well branded, the most successful companies focus first on caring about their customers' results. Epic companies are obsessed with making their end users' lives better.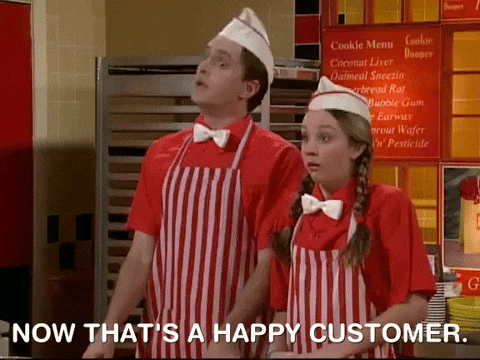 I've seen this pattern in the clients I've worked with in the last 13 years. The most successful authors and business owners talk about the transformation they provide behind the scenes. They focus on helping the end user and providing maximum value first, and then how to make that mission massively profitable. The brands that struggle and aren't seeing the traction they'd like, tend to have a leader who isn't obsessed with the transformation for the end users. 
Yes, clear, consistent, compelling branding is so important and saves you time and money, but before all that, you must be clear about the experience that your end user is going to have. Being obsessed with that experience means you'll have raving fans creating user-generated content for you without asking them to do so. (Yes, I just used the buzz phrase "user-generated content"!)
Here are 3 ways to quickly check to see if you are putting your end user first while creating your coaching or digital programs, your next live event, or even while writing your next company-update email. 
#1 – Are you clear about what's in it for the reader? 
The dictionary defines "Clear" as "free from darkness, obscurity, or cloudiness." Great definition, right? How about this spin on it: Is your energy clear as the leader of this community and tribe, and do you fully believe what you say? Do you practice what you are teaching? If you teach business systems, are those systems active and functioning in your own business? Every time one of your clients or prospects interacts with your brand, they want to know you and your team care about THEM. They want to know there is no cloudiness with you or your team and how you can help them with the problem you solve. Your end user wants to know you are also doing what you are teaching. Your readers, listeners, and viewers want to know that YOU, the person who created the message or method, are practicing what you preach. 
#2 – Are you consistent in your energy & delivery?
Do you act like YOU all the time and in real time? The days of batched content and repurposing a video from 2 years ago are over. Do you and your team show up with energy for your customers and prospects? We all want to build a relationship with someone who knows themself, cares about us, and is consistent with their energy. Almost all buying decisions take time. Generally, long before consumers open their wallets, they research, think about a purchase, compare options, and watch (like hawks) to see who they can trust. We do business with brands and people we trust. Trust takes time and consistency. If your business success depends on you having an audience or delivering a transformation through training, your students are watching to see if you really care about them or are just interested in boosting your own self-worth by talking at them all day long. 
#3 – Are you compelling and interesting to listen to?
The meaning of the word compelling is to evoke interest, attention, or admiration in a powerfully irresistible way. Said another way, your job is to spark curiosity. Often, I think Visionaries and Creators feel like they must be compelling first. When you do put your ideas out and publish them, think about your end user FIRST, then do your best to keep your content creation punchy, interesting, and hopefully full of your own brand of crazy, with an aligned spin on your chosen topic.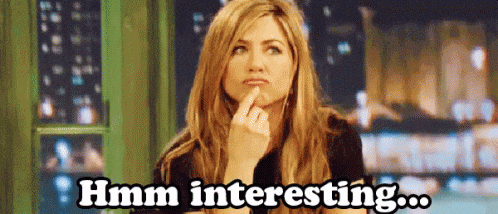 To sum up, remember, train yourself and your team to always think about your end user FIRST and what their transformation experience and their emotional journey will be. Then keep it simple and stick to the 3C's: Clear. Consistent. Compelling.
I believe that 2023 and beyond is full of opportunities for a new brand of business owners. The kind of owners and leaders who are willing to be transparent, real, and authentic with their audiences. Systemizing your client experience and designing transformational experiences is something the world needs right now. If you can do it with design and ease, you'll have a successful business.  
If you're still reading this, you probably care deeply about your client experience. If you own or work at a digital business, service-based business, or e-commerce business that cares to deliver a transformation, you are our people, and making your world better lights us up (because YOU are our end-user). 
Each week, my team and I share insights from working on a variety of projects that are "end user" and "aligned branding" obsessed. If you'd like to be on the list to get the insider scoop, please comment below or sign up here.  If it's not for you, no hard feelings—we understand that sometimes you just don't vibe with someone, and that's okay. But if this message resonates with you, if you've been seeing this trend yourself and asking yourself how you can make a better end-user experience, join our tribe below.